Home
- Barcode Labels
Barcode Labels
We offer a variety of pre-defined bar code label types to choose from. In addition to these pre-defined barcodes, custom-made barcode labels can also be provided to meet the exact necessities of our clients. We also offer an assortment of direct thermal and thermal transfer barcode labels. Typical application of these include: for inventory tracking, warehousing, food packaging, general retail labeling; as part of Point-of-Sale, Assets Management systems, used on boarding passes, tickets, to track employees and so on. Our products can be availed at low prices.
Industrial Barcode Labels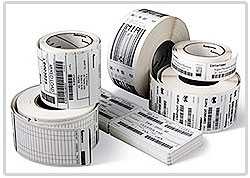 Industrial Barcodes are used in many industries and businesses across the world. These are built with a durable sub-surface photographic bar code image; imbedded in solid anodized aluminum or plastic tags, which provide long life and excellent readability even in the harshest environments of industries. Having simple design, database and printing features, these labels comes in various sizes, colours and shapes according to the specific requirements of our clients.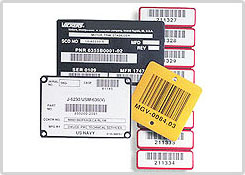 These strips have a special code that can be interpreted only through the scanner. We provide highly finished and custom-made barcode strips. These strips are used for labeling various products in order to provide the customers with information related to the product. Highly informative as well as secure; these strips can be availed on very reasonable prices.